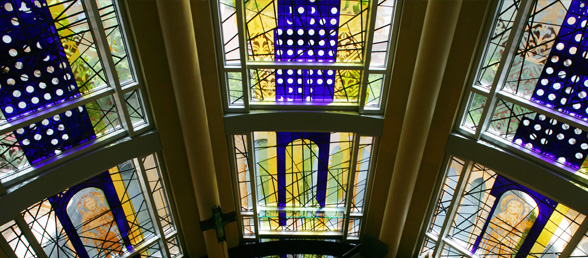 bereavement services
Bon Secours Hospice provides Bereavement Services to support families after the death of a loved one. Bon Secours Hospice provides bereavement programs for hospice families and community of Richmond, VA. Grief program info is available here.
Includes:
Monthly grief workshops
Support groups (six weeks)
Service of Remembrance
Counseling
To register for programs or for additional information, contact bereavement@bshsi.org or 804-433-4710.
At Bon Secours Hospice, we understand that the death of a loved one can be a painful, lonely experience. That's why we offer bereavement care to help people recover from the loss of those closest to them and provide support when it's needed most. Our Bereavement Center of Excellence offers:
Grief Workshops – Monthly classes are held for adults on topics related to grief and the grieving process.
Support Groups – Day and evening groups are designed for group sharing and led by a trained counselor. These sessions are generally eight weeks for adults and use Alan Wolfelt's book, "Understanding Your Grief." Our groups are most helpful between three to 13 months after your loss, and usually include spouse/significant others and those grieving a parent or adult sibling. Specialty bereavement groups for young adults are offered as well.
Individual Counseling – We offer an opportunity to discuss your individual needs and receive support. Counseling is available for people of all ages.
Referrals – Contact information is provided for additional resources during your grieving process.
Memorial Services – Memorial services are held each spring and fall at the St. Mary's Hospital Chapel to celebrate and honor the death of loved ones and provide hope for one's daily journey.
All bereavement services are offered free of charge, although registration is required.

The Bon Secours Bereavement Center is a peaceful, safe gathering place for healing. Our programs offer opportunities to hear from others, share stories about your loved one who died, and explore different ways to cope. Doing so allows people a healthy means of handling grief while honoring the memory and love of the people they have lost.
Our bereavement services allow us to continue Bon Secours' longstanding tradition of good help to those in need. We encourage anyone who has lost a loved in the past year to consider contacting us at 804-433-4710 or bereavement@bshsi.org.
Bon Secours Bereavement Center
7229 Forest Avenue
Suite 108
Richmond, VA 23226
Bereavement FAQs
What are bereavement groups?
Through bereavement groups, Bon Secours Hospice staff and other trained professionals and volunteers help individuals who have lost a loved one deal with their grief. We have several bereavement groups to meet the needs of specific communities, including separate men's, women's and siblings groups that offer support and allow people to learn more about the grief process and how to celebrate and honor those who have died. Groups meet weekly during the day and evening. For more information on dates, times and locations, please contact us at 804-433-4710 or at bereavement@bshsi.org.
Do I have to talk at a bereavement meeting?
No. Group members are never pressured to talk before they are ready to share. Just come, listen, and realize you are not alone.
How long does a bereavement group last?
Generally, bereavement support groups run continually throughout the year. We ask that you commit to attend eight to 12 sessions, which is the typical duration for most grief programs. Group sessions generally last approximately 90 minutes.
Are bereavement groups open only to friends and families of hospice patients?
No. Anybody who has lost a loved one may attend the support groups.
How do people register for bereavement groups?
A pre-registration meeting is required. To learn more or to schedule an appointment, please contact the Bon Secours Hospice Bereavement Coordinator at 804-433-4710 or by e-mail at bereavement@bshsi.org.
Are bereavement groups free?
Yes. All bereavement support groups are free.